Asunción City Tours
Allow us to take you on a private, custom tour of Asunción. Your tour can be customized to your own personal interests, for instance if you would like to visit the San Jerónimo neighborhood, the bustling Mercado, or the Museum of Memories, we can do that! Or, if you would like to spend some time shopping for handcrafted silver filigrana jewelry or tasting fine authentic foods, your guide can take you to the right spots.
Asunción, Paraguay's capital located on the bank of the Paraguay River, is the hub of its political, commercial and cultural life.
Keep in mind, this is your private tour and you may customize it any way you like. 
Downtown:
Downtown Asunción is small enough to be explored on foot and the many sites and attractions offer a fascinating window into Paraguayan history and culture. Downtown Asunción exhibits a fusion of contradictions: modern and colonial architecture, Spanish and Guaraní languages, bustling commerce and plenty of places to sit, relax and people watch.
Popular sites:
The

House of Independence, the location of secret meetings to organize emancipation from Spanish rule which today operates as a museum showcasing artifacts of history that date back to the independence of

 

the country.

Casa Viola, one of the first buildings of the colonial period in Asunción, today a museum

The Cathedral of Asunción

Museo del Cabildo, once a government office, it now serves as a

 

museum of Paraguayan history

The Government Palace, that serves as workplace for the President and government officials

The Railway Station (visiting the oldest steam locomotive in South

 

America)

The National Heroes' Mausoleum, where many of Paraguay's greatest heroes are entombed

Calle Palma lined by street vendors

La Recova, popular handicrafts market

La Costanera, created in 2013, the costanera is a place for friends and families to relax or exercise and enjoy the coast along the Bay of Asunción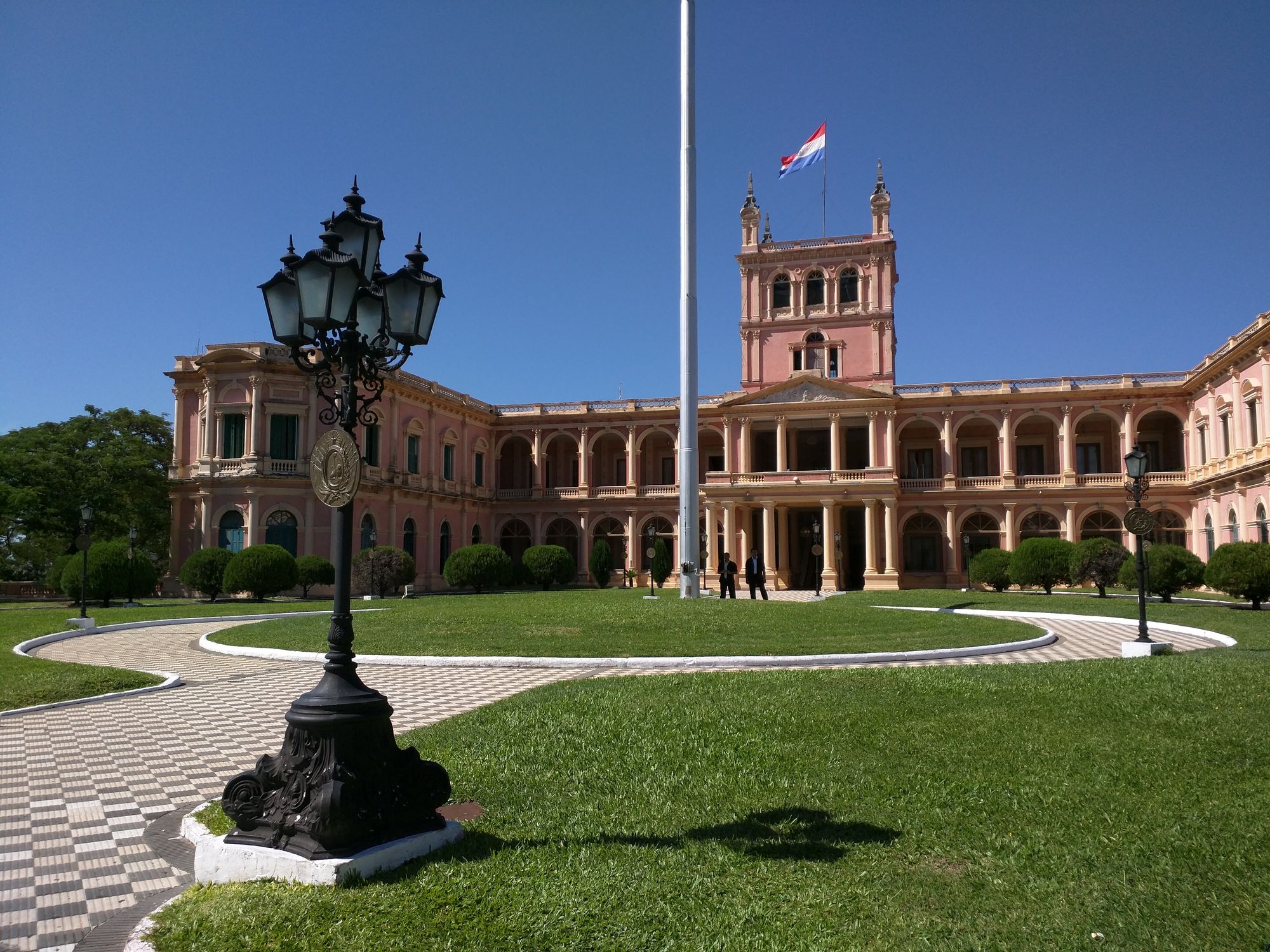 Asunción City Tour Options

Private tours; reservations required.
Downtown Walking Tour (4 hours)
Available Mon-Fri, and Sat mornings

English:
$125 for one person (base)
$10 for each additional person
Spanish/Portuguese:
$85 for one person (base)
$10 for each additional person
Included: Guide, entrance fees
Not included: meals, gratuities, transportation
We will confirm availability within 24 hours. Payment can be made at the start of the tour; guide accepts dollars or guaranis or pay online with a credit card.









Facts about Asunción
The Asunción metropolitan area has more than 2 million inhabitants and approximately 65% percent of the city's population is under the age of 30.
Asunción is the country headquarters for many businesses, home city for many of the most important soccer teams, and hosts several symphony orchestras, and ballet, opera and theater companies.